Event Data Collection Challenge
Varun is a hot shot Product Manager in a Fortune 500 Consumer Electronics company.
His strategy for the quarter is clear. He has to conduct 80 events this quarter in Tier 1, Tier 2 towns to showcase the benefit of his new product to the product ambassadors. Sales will take off from there.
80 events. 1 Quarter. It is a data capture nightmare.
He gets reminded of this…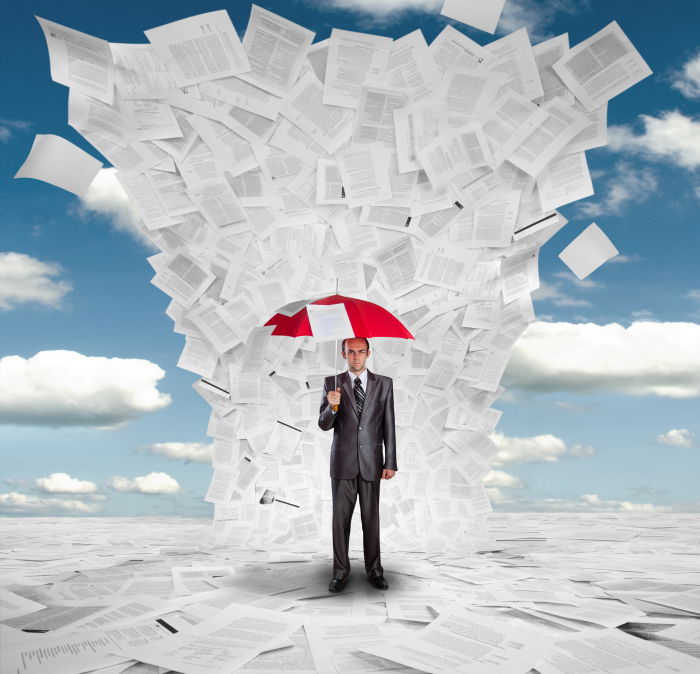 How does he get the
…
list of attendees

to add them into a mailing list? The paper processes seem to be too slow.
… event summary immediately with
some proof of execution? GPS locations? Some event photographs

cataloged? He needs it for her internal records.
…
feedback from the attendees

immediately after the event? So that he can fine tune the one next day? The current processes do not seem to help.
Slow, offline, post event reporting processes slowed down Varun and his execution momentum.
Then he heard about the BsharpCorp Event Data Collection Templates. 
With a few clicks, he invited his Events team to BsharpCorp app and deployed the standard templates. Experts @Bsharp had researched on comprehensive set of templates to capture different aspects of an event. He could edit the templates to his requirement. The total deployment took less than 30 minutes.

Now the team had a lightning fast Event Reporting system with them. They used their Android Phones, Tablets and iPhones to capture the event data. A pipeline for data, feedback and images got established from the event venues to Varun's desk.
Bsharp had three standard templates for Event Data Collection. 
A.
An Event Registration Form

to capture the audience details
B.
An Customer Feedback form

 :  The event managers circulated a few tablets with this form to quickly get the feedback from the audience. They could even capture the voice of the customer.
C.
An Event Summary Form

 – this is for Proof of Execution and summary purposes. With this Varun could get a bunch of photos about the event to review the deployment of the elements and branding.
Now, Varun is upto date on his Event information. Every event is a learning for the better execution of the next event.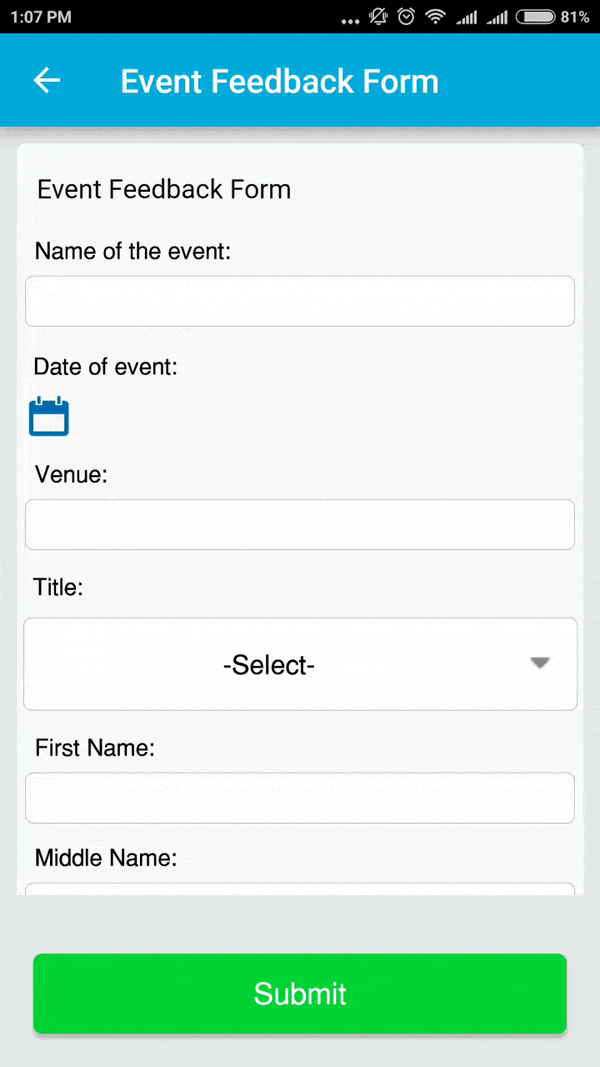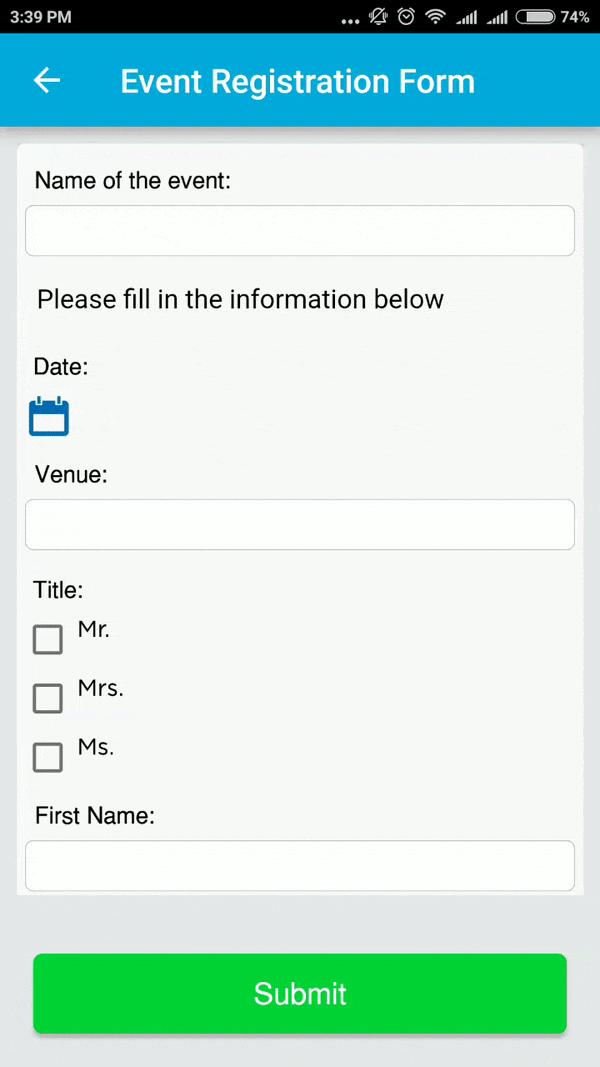 Power of Real Time Reports : No More Paper Processes
Our hero Varun can now download the reports in PDF or Excel and trigger the next steps immediately.
Reach out to the interested audience with followup mailers
Update the Event execution status to the Management Team
Get audience feedback for fine tuning the following events
BsharpCorp will help you simplify your field data collection. It will help you to "Listen Fast. Act Fast".
If you are interested in deploying the BsharpCorp Event Data Collection Templates, talk to us now.