Train your field team with the Training & Certification feature
Launched a new product? Setting up a new process? Want to orient a new employee in the field?
The Bsharp companion app has the "Training"  feature to quickly train your field team with interactive presentations, smart assessments and eye- catching visuals.
A bevy of analytics is available to drive the training behaviour. For the learner, a smooth experience is assured, given that the training is handled offline on the mobile.
Bsharp Training & Certification Feature

Train, Assess and Certify your field team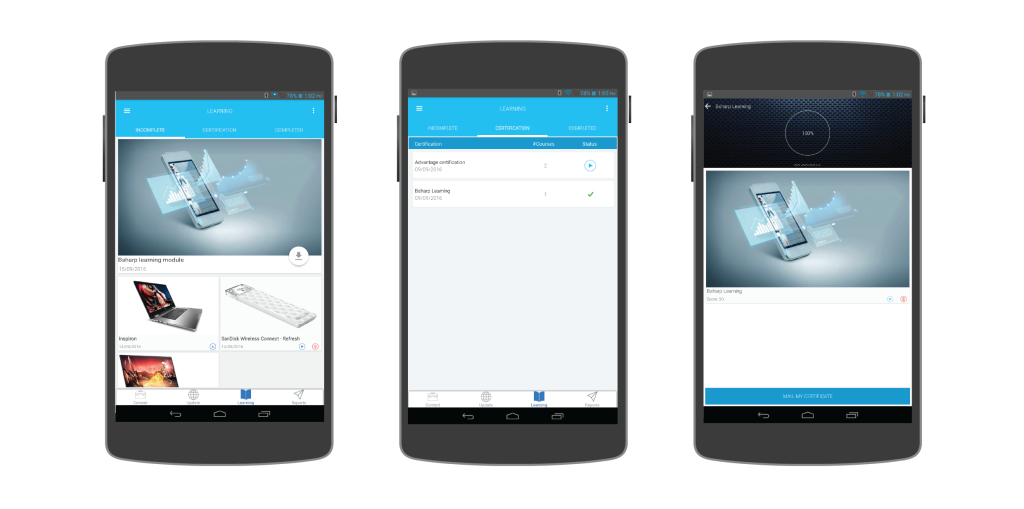 Want your field team to be trained through the Bsharp companion app?
Contact your Bsharp Account Manager now. We will be glad to help.